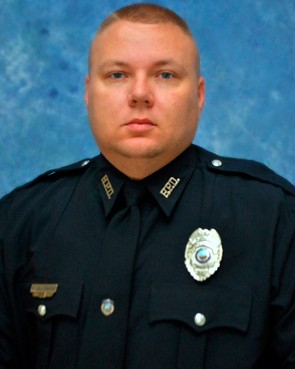 Police Officer Phillip Lynn Meacham
Hopkinsville Police Department, Kentucky
End of Watch Thursday, March 29, 2018
Age 38
Tour 13 years
Badge 418

Police Officer Phillip Meacham was shot and killed while assisting another officer who was attempting to arrest an escapee on Paulette Court at approximately 5:10 pm.

Officer Meacham, who was off-duty, heard the officer call for assistance and responded to the scene. He was shot by the subject, who then stole a truck and fled to Clarksville, Tennessee. The man was located in Clarksville by local officers and United States Marshals. He was shot and killed as the officers attempted to take him into custody.

Officer Meacham had served with the Hopkinsville Police Department for one year and had previously served with the Christian County Sheriff's Office for 12 years. He is survived by his wife, daughter, and parents.
Rest in Peace Bro…We Got The Watch
Nemo me impune lacessit
Day is done, Gone the sun, From the lake, From the hills, From the sky. All is well, Safely rest, God is nigh.