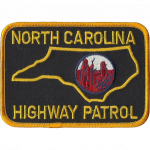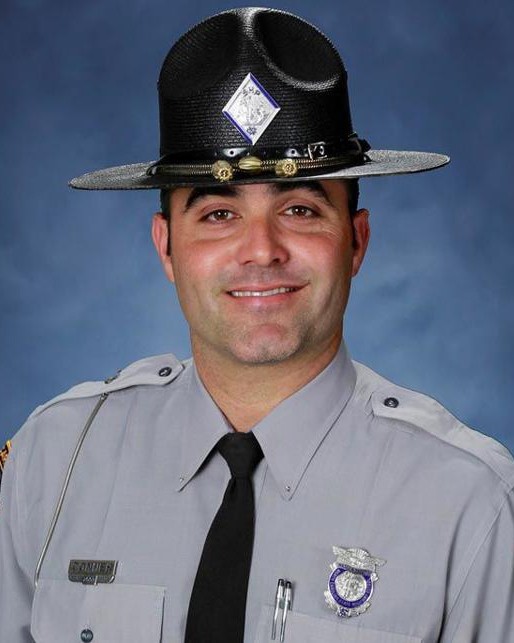 Trooper Kevin Keith Conner
North Carolina Highway Patrol, North Carolina
End of Watch Wednesday, October 17, 2018
Age 38
Tour 11 years
Badge B551

Trooper Kevin Conner was shot and killed while conducting a traffic stop of a speeding vehicle on U.S. 701, near Sellers Town Road, in Columbus County at 12:15 am.

The subject opened fire on Trooper Conner as he was approaching the stopped vehicle, fatally wounding him. The man fled but was located near Fair Bluff. He lead officers on a pursuit until his vehicle became disabled on railroad tracks in the town. He then fled on foot but was located and taken into custody at 4:00 am.

A good samaritan happened upon Trooper Conner less than five minutes after he was shot and called 911. He was rushed to a nearby hospital where he was pronounced dead.

The 20-year-old suspect, who was driving a stolen truck, served three months in prison and is now on probation for firing a gun into an occupied car in Chadbourn in 2015. He is being held in the Columbus County Jail with no bond and has been charged with first-degree murder. On October 23rd, 2018, a second 18-year-old suspect was arrested in Loris, South Carolina in connection with Trooper Conner's murder and returned to North Carolina where he was charged with first-degree murder. Evidence shows he was in the truck with the killer. He served two months in a North Carolina prison earlier in the year for possession of a firearm by a felon and identity theft.

Trooper Conner had served with the North Carolina Highway Patrol for 11 years and had previously served with the North Carolina Marine Patrol. He is survived by his wife and two children. In 2011 he saved a driver's life when he extinguished a fire in the man's car after being involved in an accident.
Rest in Peace Bro…We Got The Watch
Nemo me impune lacessit
Day is done, Gone the sun, From the lake, From the hills, From the sky. All is well, Safely rest, God is nigh.