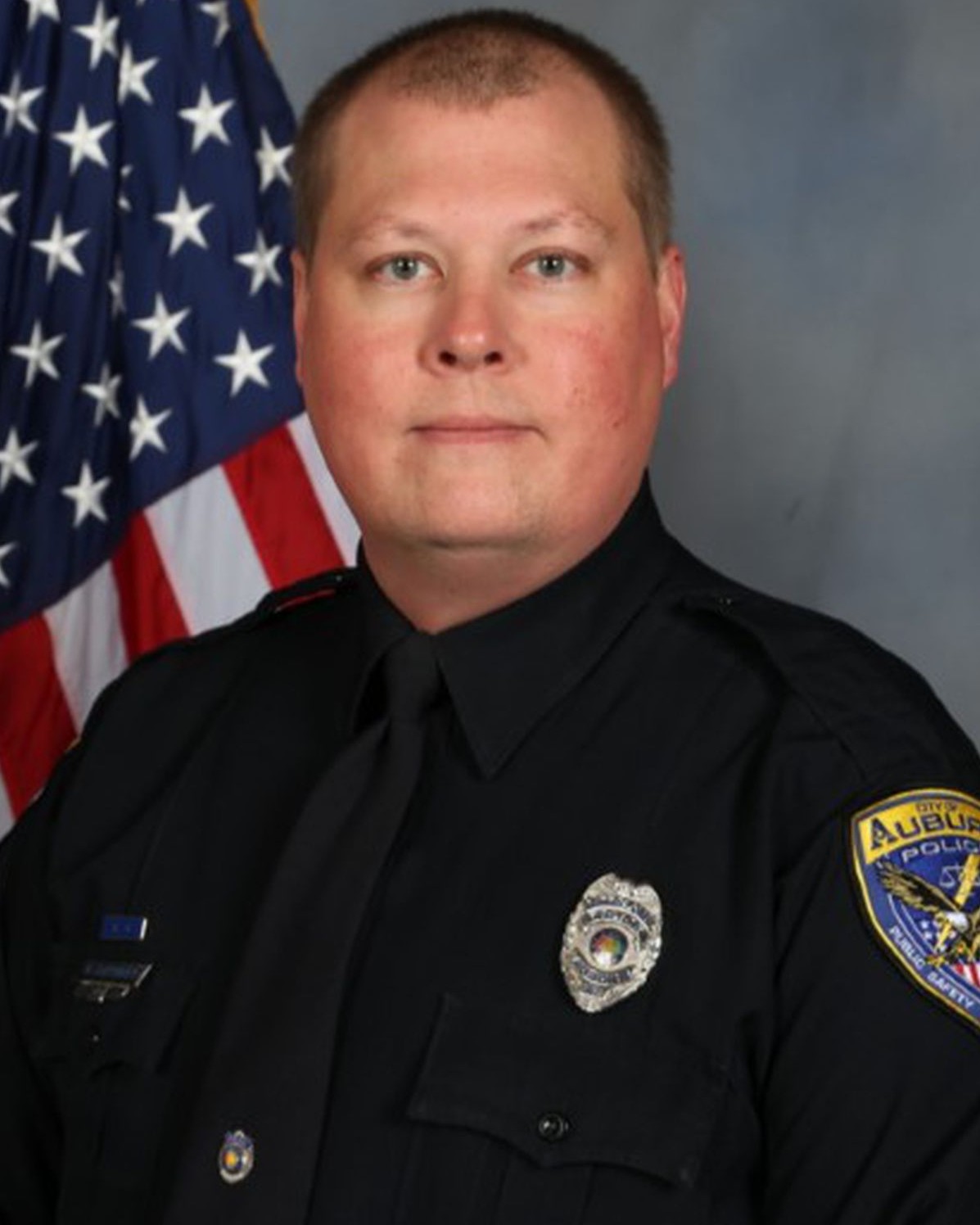 Police Officer William Buechner
Auburn Police Division, Alabama
End of Watch Sunday, May 19, 2019
Age 37
Tour 13 years

Police Officer William Buechner was shot and killed at about 10:10 pm when he and two other officers responded to a domestic disturbance in the 3300 block of Wire Road.

After the officers arrived on the scene a subject at the mobile home opened fire on them, killing Officer Buechner and wounding two other officers. The man fled the area on foot but was arrested early the next morning approximately one mile away.

The subject was charged with capital murder.

Officer Buechner had served with the Auburn Police Division for 13 years. He is survived by his wife, son, and step-daughter.
Rest in Peace Bro…We Got The Watch
Nemo me impune lacessit
Day is done, Gone the sun, From the lake, From the hills, From the sky. All is well, Safely rest, God is nigh.