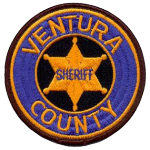 Sergeant Ronald Lee Helus
Ventura County Sheriff's Office, California
End of Watch Thursday, November 8, 2018
Age 54
Tour 29 years, 4 months
Incident Date Wednesday, November 7, 2018

Sergeant Ron Helus was shot and killed after responding to an active shooter at a bar at 99 Rolling Oaks Drive in Thousand Oaks.

When he arrived, Sergeant Helus heard gunfire coming from inside the bar, which was occupied by nearly 200 college students. He and a California Highway Patrol officer immediately made entry into the bar and confronted the shooter, but Sergeant Helus was shot five times by the subject and severely wounded. He was also struck one time by a friendly-fire round during the shooting. The other officer was able to pull Sergeant Helus from the building and provided medical aid.

Sergeant Helus was taken to a local hospital where he died from his wounds. Eleven citizens were also shot and killed in the incident, and numerous others were wounded.

The suspect was later found dead inside the bar from a self-inflicted gunshot wound.

Sergeant Helus served with the Ventura County Sheriff's Office for 29 years. He is survived by his wife and son.
Rest in Peace Bro…We Got The Watch
Nemo me impune lacessit
Day is done, Gone the sun, From the lake, From the hills, From the sky. All is well, Safely rest, God is nigh.