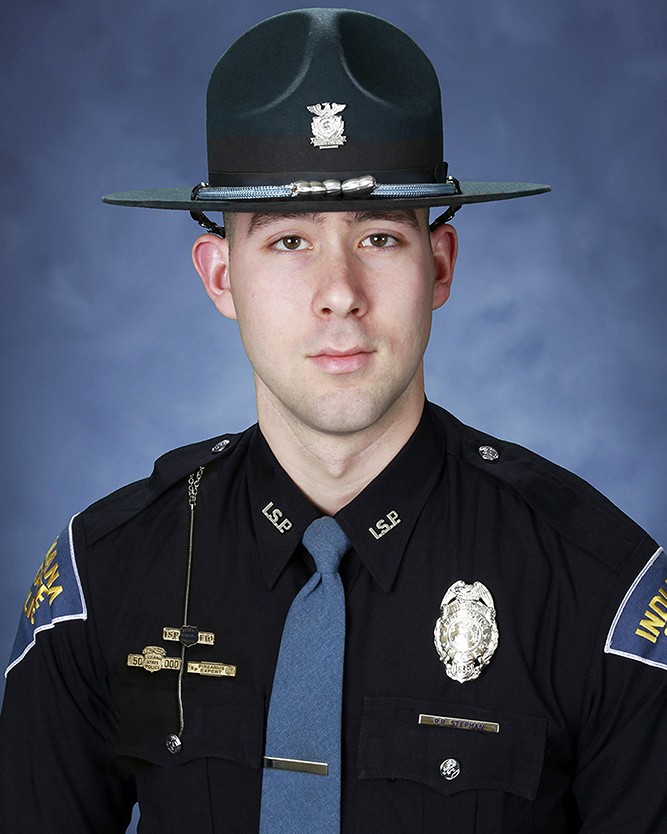 Trooper Peter R. Stephan
Indiana State Police, Indiana
End of Watch Friday, October 11, 2019
Age 27
Tour 4 years

Trooper Peter Stephan was killed in a single-vehicle crash on Old State Road 25, near Stair Road while responding to assist another Indiana State Trooper who was holding several suspects at gunpoint.

His patrol car left the roadway as he entered a curve and overturned before striking a utility pole. He succumbed to his injuries at the scene.

Trooper Stephan had served with the Indiana State Police for four years. He is survived by his wife and five-month-old daughter.
Rest in Peace Bro…We Got The Watch
Nemo me impune lacessit
Day is done, Gone the sun, From the lake, From the hills, From the sky. All is well, Safely rest, God is nigh.