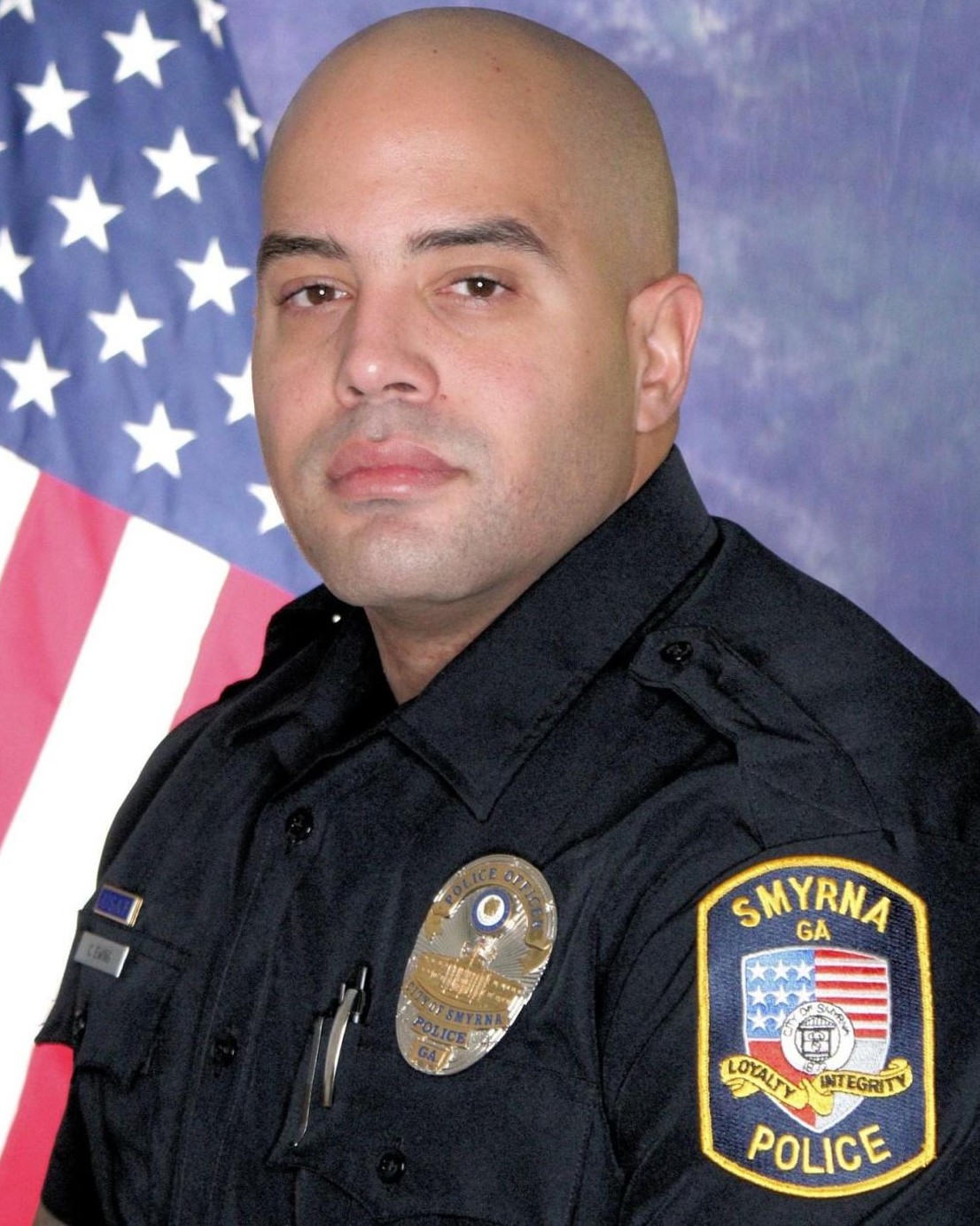 Police Officer Christopher Eric Ewing
Smyrna Police Department, Georgia
End of Watch Tuesday, April 21, 2020
Age 34
Tour 2 years
Badge 1392
Cause Vehicular assault
Incident Date Monday, April 20, 2020

Police Officer Christopher Ewing was killed when his patrol car collided with a drunk driver at the intersection of South Cobb Drive and Oak Drive at about 11:00 pm.

The collision occurred when the other driver turned left in front of Officer Ewing's patrol car. The drunk driver was arrested and charged with homicide by vehicle, driving under the influence, and tampering with evidence.

Officer Ewing was a U.S. Air Force Reserves veteran. He had served with the Smyrna Police Department for two years and had recently applied to be part of the agency's DUI Task Force. He is survived by his wife and three children.
Rest in Peace Bro…We Got The Watch
Nemo me impune lacessit
Day is done, Gone the sun, From the lake, From the hills, From the sky. All is well, Safely rest, God is nigh.