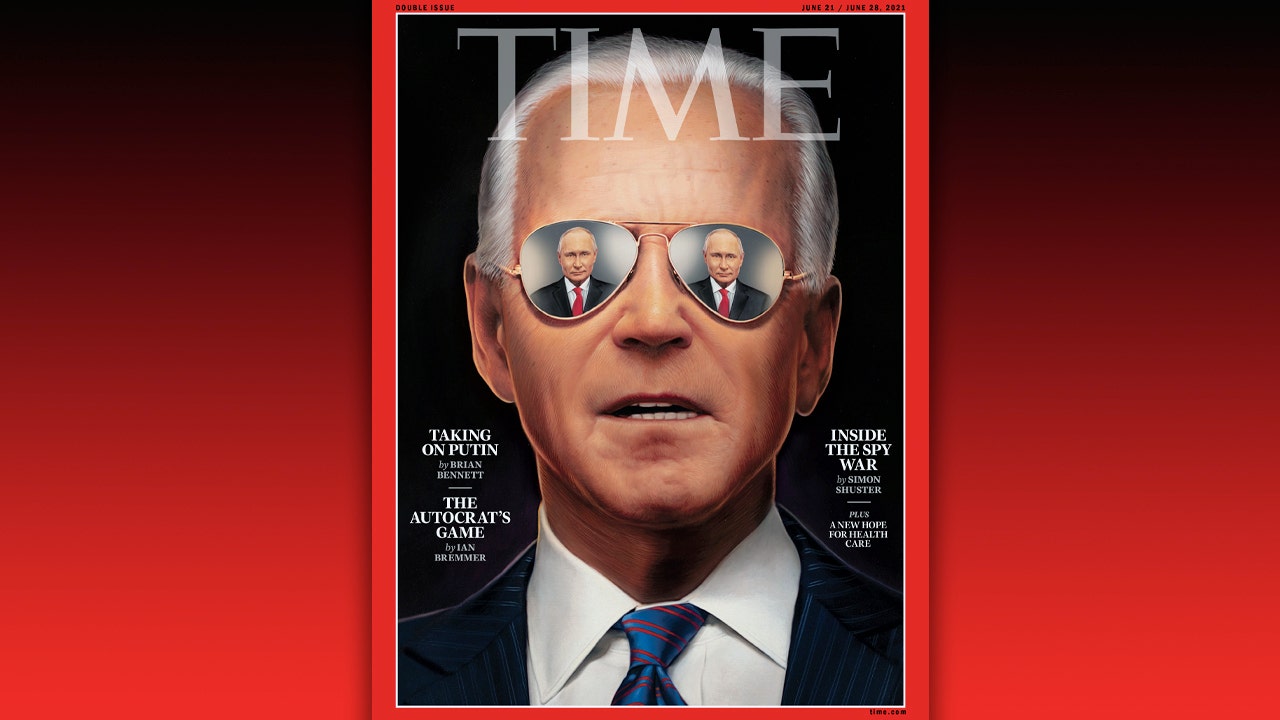 I wonder if the "objective...nonpartisan...only interested in the facts" Time rag, err mag, will put out a cover with Putin and his glasses on, showing a crumbling senile old man named Biden?
I am recalling the words of Reagan during the 1980 election. When someone asked him about then President Carter's statement that he made America more "liked" in the world, Rawhide's response, "Mr. President, I always believed it was more important to be respected than liked." God that miss that man.
However, as far as international relations go, one more question. Which is more important, being respected, or being feared? Being feared. Putin has no respect for Biden, nor his puppet master pulling his strings or mouth, Obama. Nor does he fear them. God help us, this is going to be ugly.
Something else to remember, our nation's word is becoming more worthless as each Democratic administration comes and goes. During the Bubba Clinton years, we negotiated with Ukraine and Russia to eliminate Kiev's nuclear weapons. We, the US, promised we would protect their territory. Does anyone believe if the Ukraine still had the third largest nuclear arsenal on Earth that Putin would have attacked?
Another example of the disasters we have when Democrats are in the White House. Afghanistan. How many allies we left to fend for themselves after we ran like scared children from a nation we spent trillions to stabilize. In Vietnam, we had that last helicopter leaving Saigon. Last year, we have people holding onto the landing gear of planes to get out.
Oh, let's not forget Libya. In the aftermath of us knocking out Saddam in Iraq, Ghaddafi gave up his WMD program, settled the civil actions on Pan Am Flight 103 over Lockerbie Scotland, and gave up on terrorism.He became, if not an ally, a non-hostile. His changes in policy largely based on assurances the US and the West would not take actions against this regime.
What happened in 2011? Without provocation, the Obama administration destabilized his government and he was overthrown. Besides putting a stable nation into chaos, thousands of SA-7s/14s MANPADS (Man Portable Air Defense Systems) were lost. The US and Israel spent a fortune trying to recover them. Not to be outdone, Obama also overthrew the Egyptian government, almost giving this nation to the Muslim Brotherhood.
After seeing what we do to our allies, is it any wonder North Korea is going hog wild on nuclear development. The Kim's are interested in one thing, regime survival. Seeing how the US has stood behind Libya, Egypt, and now the Ukraine, I would not bet my life on the word of the US myself. And we should remember the wisdom of Churchill from over seventy years ago: