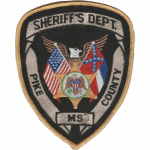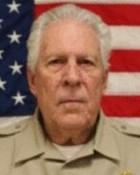 Captain Glenn Allen Green
Pike County Sheriff's Office, Mississippi
End of Watch Monday, July 6, 2020
Age 73
Tour 12 years
Cause COVID19
Incident Date Monday, June 29, 2020

Captain Glenn Green died after contracting COVID-19 during an outbreak amongst staff and inmates at the Pike County Correctional Facility.

Captain Green was a U.S. Army veteran of the Vietnam War. He had previously served with the Mississippi Highway Patrol. He was predeceased by one son and is survived by his wife, daughter, and two grandchildren.

In early 2020, thousands of law enforcement officers and other first responders throughout the country contracted COVID-19 during the worldwide pandemic due to requirements of their job. Many of these first responders died as a result of COVID-19.
Rest in Peace Bro…We Got The Watch
Nemo me impune lacessit
Day is done, Gone the sun, From the lake, From the hills, From the sky. All is well, Safely rest, God is nigh.