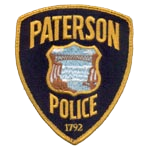 Police Officer Francesco S. Scorpo
Paterson Police Department, New Jersey
End of Watch Sunday, April 12, 2020
Age 34
Tour 5 years
Badge 4868
Cause COVID19
Incident Date Monday, March 23, 2020

Police Officer Francesco Scorpo died after contracting COVID-19 during a confirmed exposure while on duty at 95 Grand Street.

Officer Scorpo had served with the Paterson Police Department for four years. He is survived by his wife and two children.
Rest in Peace Bro…We Got The Watch
Nemo me impune lacessit
Day is done, Gone the sun, From the lake, From the hills, From the sky. All is well, Safely rest, God is nigh.