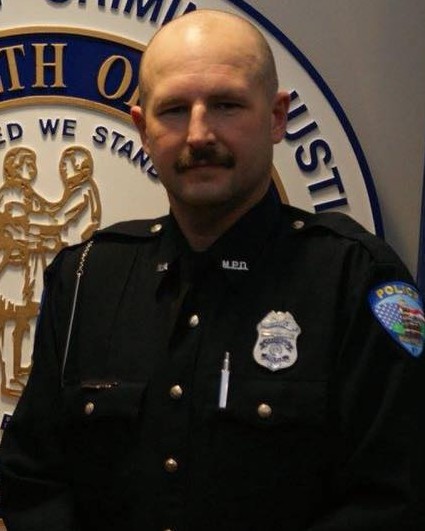 Police Officer Rodney Scott Smith
Hickman Police Department, Kentucky
End of Watch Friday, March 2, 2018
Age 45
Tour Not available
Badge 511

Police Officer Rodney Smith drowned when his patrol car was washed into a flooded field off of Bernal Avenue.

The area had become flooded as a result of the overflowing Bayou de Chien. He was checking the area when he went missing at approximately 9:15 pm. Multiple agencies responded to the area and began a massive search. His body and patrol were located separately in a flooded field off of Bernal Avenue the following morning.

Officer Smith is survived by his wife, children, grandchildren, and mother.
Rest in Peace Bro…We Got The Watch
Nemo me impune lacessit
Day is done, Gone the sun, From the lake, From the hills, From the sky. All is well, Safely rest, God is nigh.