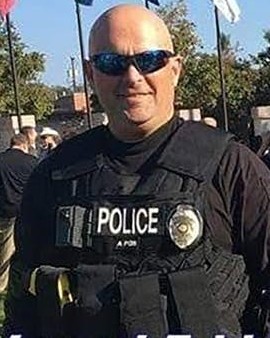 Police Officer Jarrod Kyle Friddle
Cumby Police Department, Texas
End of Watch Monday, July 9, 2018
Age 40
Tour 5 years
Badge 104

Police Officer Jarrod Friddle suffered a fatal heart attack following canine training in a bite suit.

Once the training finished, Officer Friddle returned home where he collapsed.

Officer Friddle is survived by his wife, five children, and his mother.
Rest in Peace Bro…We Got The Watch
Nemo me impune lacessit
Day is done, Gone the sun, From the lake, From the hills, From the sky. All is well, Safely rest, God is nigh.