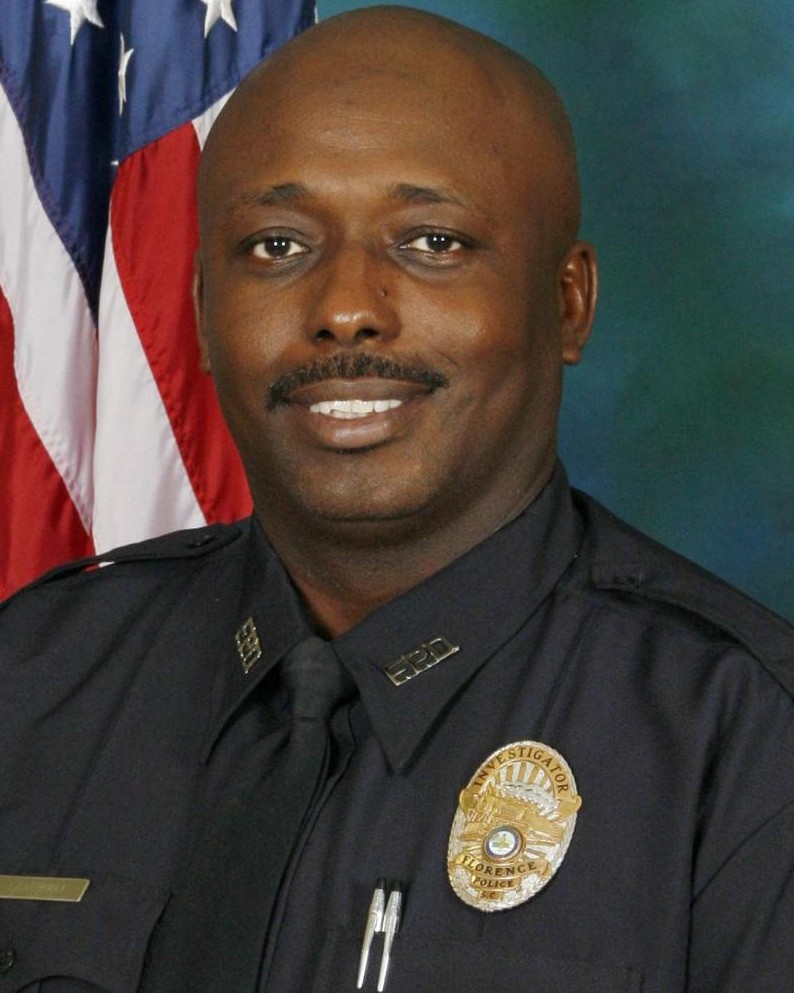 Sergeant Terrence Felipe Carraway
Florence Police Department, South Carolina
End of Watch Wednesday, October 3, 2018
Age 52
Tour 30 years
Badge 272A
Military Veteran

Sergeant Terrence Carraway was shot and killed while responding to assist three Florence County Sheriff's Office deputies who had been shot and wounded while serving a sexual assault warrant at a house off of Vintage Drive. Investigator Farrah Turner, of the Florence County Sheriff's Office, succumbed to her wounds three weeks later.

Another subject in the house opened fire on the deputies as they approached the house, wounding all three. The man then positioned himself in a vantage point in a second-floor window, giving him a view of fire of several hundred yards. Sergeant Carraway, along with three other Florence police officers, responded to the scene and were attempting to rescue the three wounded deputies when the subject opened fire on them too, shooting all four.

All of the wounded officers were transported to a local hospital where Sergeant Carraway succumbed to his wounds. Investigator Turner succumbed to her wounds on October 22nd, 2018, after undergoing nine surgeries.

The subject remained barricaded inside of his home for two hours before being taken into custody.

Sergeant Carraway was a U.S. Air Force veteran and had served with the Florence Police Department for 30 years. He is survived by his wife and three children.
Rest in Peace Bro…We Got The Watch
Nemo me impune lacessit
Day is done, Gone the sun, From the lake, From the hills, From the sky. All is well, Safely rest, God is nigh.