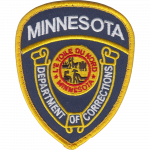 Corrections Officer Joseph Parise
Minnesota Department of Corrections, Minnesota
End of Watch Monday, September 24, 2018
Age 37
Tour 4 years

Corrections Officer Joseph Parise suffered a suspected heart attack after responding to an incident in which an inmate assaulted another officer at the Minnesota Correctional Facility-Oak Park Heights.

The inmate injured two additional officers before being subdued at about noon. Officer Parise returned to his post after the incident but collapsed a short time later. He was transported to Regions Hospital where he passed away.

Officer Parise had served with the Minnesota Department of Corrections for four years.
Rest in Peace Bro…We Got The Watch
Nemo me impune lacessit
Day is done, Gone the sun, From the lake, From the hills, From the sky. All is well, Safely rest, God is nigh.