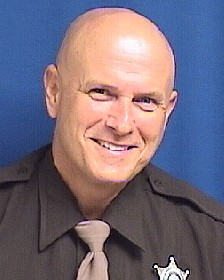 Deputy Sheriff Eric Overall
Oakland County Sheriff's Office, Michigan
End of Watch Thursday, November 23, 2017
Age 50
Tour 22 years
Badge 664

Deputy Sheriff Eric Overall was struck and killed by a suspect vehicle as he attempted to deploy stop sticks at approximately 12:30 am.

Officers began pursuing the vehicle in the parking lot of the Lapeer County Jail after the man made threats against law enforcement. The pursuit traveled into Oakland County on I-69, where the vehicle exited on M-15. Deputy Overall had deployed stop sticks and had taken up a position well off the roadway.

The driver of the vehicle intentionally drove off of the roadway and struck Deputy Overall. The suspect's vehicle then overturned. Pursuing officers immediately took the man into custody.

Deputy Overall had served with the Oakland County Sheriff's Office for 22 years.
Rest in Peace Bro…We Got The Watch
Nemo me impune lacessit
Day is done, Gone the sun, From the lake, From the hills, From the sky. All is well, Safely rest, God is nigh.