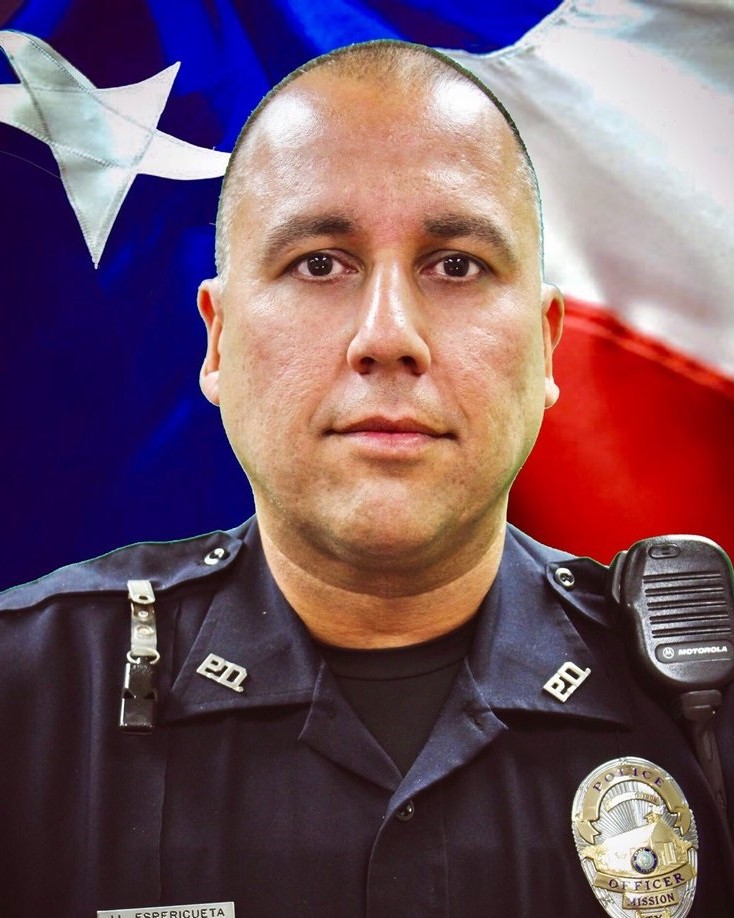 Corporal Jose Luis "Speedy" Espericueta, Jr.
Mission Police Department, Texas
End of Watch Thursday, June 20, 2019
Age 44
Tour 18 years
Badge 350

Corporal Jose Espericueta was shot and killed as he and other officers attempted to apprehend a subject who had threatened family members.

A woman flagged down officers in the area of Stewart Road and Business Highway 83 and told them that her son had just shot at her car with a handgun. Corporal Espericueta and other officers responded to the scene and located the subject, who then fled on foot.

As the man ran he turned and opened fire, striking Corporal Espericueta multiple times. Other officers returned fire and killed the man.

Corporal Espericueta had served with the Mission Police Department for 13 years and had previously served with the San Benito Police Department for five years. He is survived by his wife and two children.
Rest in Peace Bro…We Got The Watch
Nemo me impune lacessit
Day is done, Gone the sun, From the lake, From the hills, From the sky. All is well, Safely rest, God is nigh.