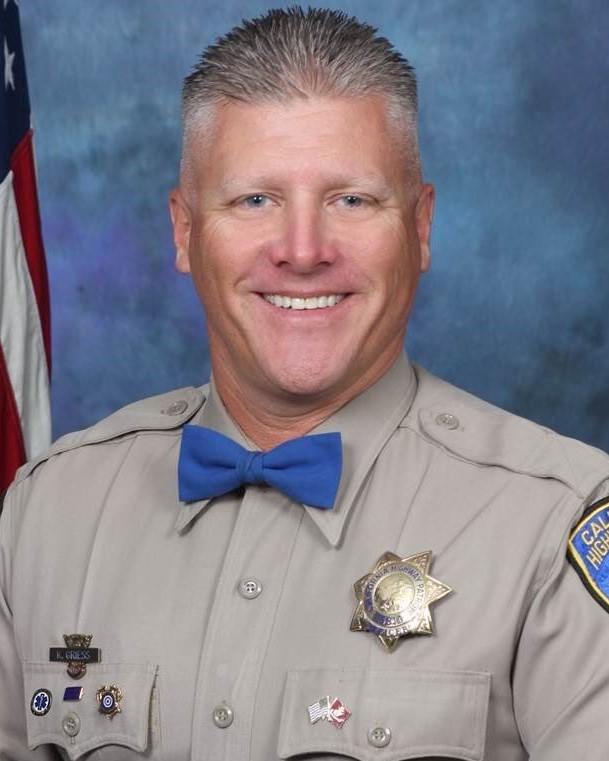 Officer Kirk A. Griess
California Highway Patrol, California
End of Watch Friday, August 10, 2018
Age 46
Tour 19 years
Badge 15810

Officer Kirk Griess was struck and killed by a vehicle while conducting a traffic stop on I-80, near Manuel Campos Parkway, in Solano.

Another vehicle entered the area and struck both Officer Griess and the vehicle he had stopped. Officer Griess and the driver of the stopped car were both killed.

The driver of the car that struck them was on the cell phone at the time of the incident and was charged with felony gross vehicular manslaughter and reckless driving causing fatal injuries.

Officer Griess was a U.S. Marine Corps veteran and had served with the California Highway Patrol for 19 years. He is survived by his wife, two daughters, and son.
Rest in Peace Bro…We Got The Watch
Nemo me impune lacessit
Day is done, Gone the sun, From the

lake, From the hills, From the sky. All is well, Safely rest, God is nigh.