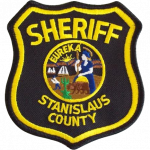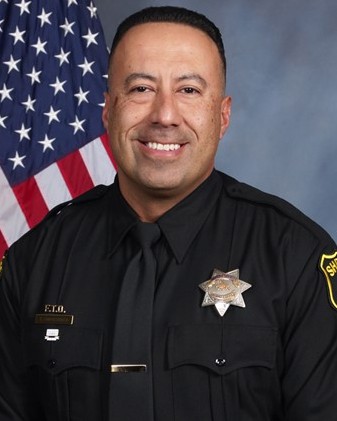 Deputy Sheriff Tony Hinostroza, III
Stanislaus County Sheriff's Department, California
End of Watch Sunday, November 25, 2018
Age 45
Tour 19 years
Badge 286

Deputy Sheriff Tony Hinostroza was killed in a vehicle crash as he responded to assist other deputies who were involved in a vehicle pursuit in Riverbank.

The pursuit started after deputies had been called to check on the welfare of a subject who was sleeping behind the wheel of an SUV. As the deputies contacted the man he accelerated away from them, leading them on a pursuit.

As Deputy Hinostroza responded to assist in the pursuit his vehicle left the roadway and struck a utility pole at the intersection of Claribel Road and Terminal Avenue. Rescue personnel were unable to resuscitate him at the scene.

The subject involved in the vehicle pursuit fled on foot and fought with deputies after stop-sticks were successfully deployed. He was charged with fourth offense DUI, felony evasion, and resisting arrest.

Deputy Hinostroza was a U.S. Marine Corps veteran and had served with the Stanislaus County Sheriff's Department for 19 years.
Rest in Peace Bro…We Got The Watch
Nemo me impune lacessit
Day is done, Gone the sun, From the lake, From the hills, From the sky. All is well, Safely rest, God is nigh.