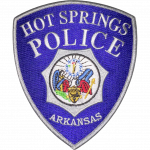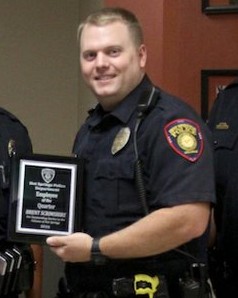 Police Officer Brent William Perry Scrimshire
Hot Springs Police Department, Arkansas
End of Watch Tuesday, March 10, 2020
Age 33
Tour 6 years

Police Officer Brent Scrimshire was shot and killed while conducting a traffic stop in the 100 block of Kenwood Street at approximately 6:30 pm.

During the traffic stop, Officer Scrimshire and a subject in the vehicle exchanged gunfire and both sustained gunshot wounds. Both were transported to a local hospital where Officer Scrimshire succumbed to his wounds.

Officer Scrimshire had served with the Hot Springs Police Department for six years. He had been recognized as Regional Officer of the Year by the Arkansas Attorney General in 2016 and had recently been recognized as the Hot Springs Police Department's Officer of the Quarter. He is survived by his wife, daughter, son, parents, grandmother, and sisters.
Rest in Peace Bro…We Got The Watch
Nemo me impune lacessit
Day is done, Gone the sun, From the lake, From the hills, From the sky. All is well, Safely rest, God is nigh.