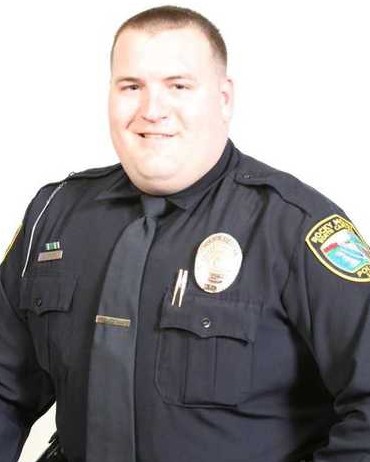 Senior Police Officer Christopher James Driver
Rocky Mount Police Department, North Carolina
End of Watch Saturday, June 23, 2018
Age 27
Tour 5 years, 4 months

Senior Police Officer Christopher Driver was killed in a vehicle crash in front of 4112 South Church Street while on duty at approximately 10:30 pm.

His patrol car collided with the back of a tree-trimming bucket truck that was left parked in his travel lane. The truck was being towed illegally when its brakes failed and the 46-year-old driver had to stop. While the driver went in search of help, Officer Driver who was responding to the scene, after being told that the truck was possibly stolen, hit the vehicle. The lights on the back of the vehicle were so dim they could not be seen unless one was very close to them. The driver was arrested and charged with illegal tow of a vehicle, leaving an unattended vehicle, and misdemeanor death by vehicle. Another man, who was in the truck that was hit, ran away when the accident happened. He was charged with illegal tow of a vehicle, misdemeanor death by vehicle, and leaving the scene of an accident. The accident is being investigated by the North Carolina Highway Patrol.

Officer Driver had served with the Rocky Mount Police Department for five years. He is survived by his wife.
Rest in Peace Bro…We Got The Watch
Nemo me impune lacessit
Day is done, Gone the sun, From the lake, From the hills, From the sky. All is well, Safely rest, God is nigh.