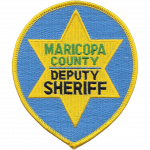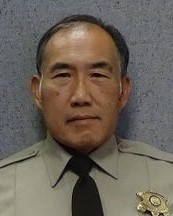 Detention Officer Gene Lee
Maricopa County Sheriff's Office, Arizona
End of Watch Wednesday, October 30, 2019
Age 64
Tour 6 years
Badge B2818
Cause Assault
Incident Date Tuesday, October 29, 2019

Detention Officer Gene Lee succumbed to injuries sustained the previous day when he was assaulted by an inmate Lower Buckeye Jail.

The inmate attacked Officer Lee without provocation, grabbing him by the neck and sweeping his legs out from below him. Officer Lee's suffered a severe head injury when his head struck the concrete floor.

Other officers and jail medical staff provided aid until he was transported to Banner University Medical Center. He died the following day without regaining consciousness.

Officer Lee had served with the Maricopa County Sheriff's Office for six years. He is survived by his wife and two children.
Rest in Peace Bro…We Got The Watch
Nemo me impune lacessit
Day is done, Gone the sun, From the lake, From the hills, From the sky. All is well, Safely rest, God is nigh.