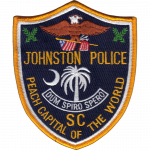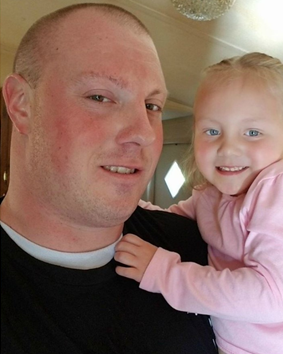 Corporal James Eric Chapman
Johnston Police Department, South Carolina
End of Watch Friday, December 8, 2017
Age 30
Tour 2 years, 5 months
Badge Not available
Military Veteran
Cause Automobile crash

Corporal Eric Chapman was killed in a single vehicle crash on Columbia Road, between Star Road and JET Middle School, at approximately 10:30 pm.

He was responding to backup another officer who was dealing with an armed individual when his vehicle hydroplaned. He was ejected from his vehicle as it overturned multiple times. He was transported to Augusta University Trauma Unit where he was pronounced dead shortly before midnight.

Corporal Chapman was a U.S. Marine Corps veteran and had served with the Johnston Police Department for 2-1/2 years. He is survived by his wife, daughter, three stepchildren, parents, and two sisters.
Rest in Peace Bro…We Got The Watch
Nemo me impune lacessit
Day is done, Gone the sun, From the lake, From the hills, From the sky. All is well, Safely rest, God is nigh.