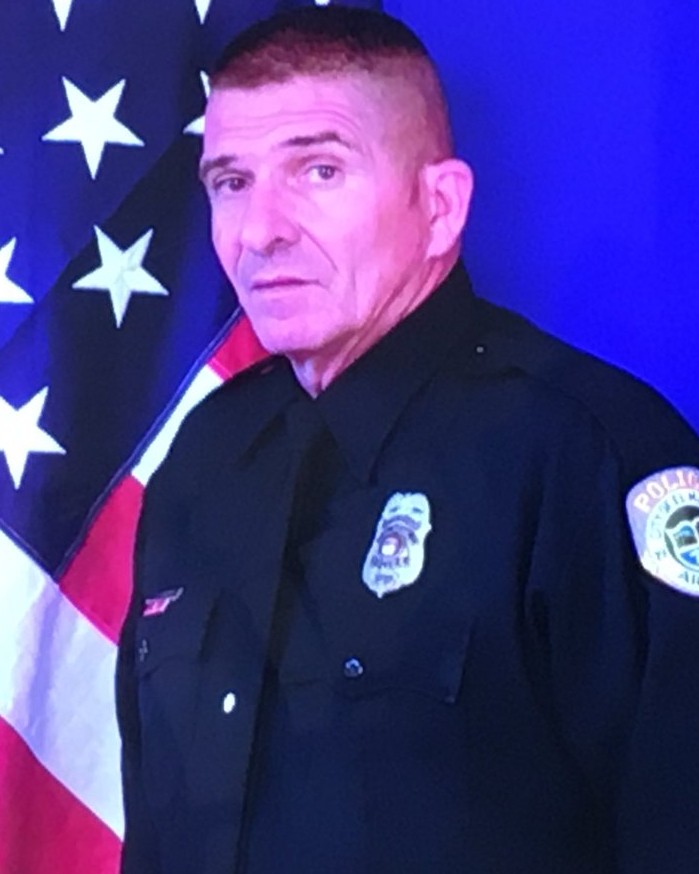 Police Officer Paul Lazinsky
El Mirage Police Department, Arizona
End of Watch Tuesday, December 12, 2017
Age 58
Tour 17 years
Badge Not available
Military Veteran

Police Officer Paul Lazinsky suffered a fatal heart attack while involved in a foot pursuit of a wanted juvenile in the area of Grand Avenue and Greenway Road.

Officer Lazinsky suffered a medical emergency and collapsed during the pursuit. Other officers immediately provided medical aid but he passed away a short time later. The subject he was chasing was apprehended.

Officer Lazinsky was a U.S. Army veteran and had served with the El Mirage Police Department for 17 years. He is survived by his wife, three children, mother, and two siblings.
Rest in Peace Bro…We Got The Watch
Nemo me impune lacessit
Day is done, Gone the sun, From the lake, From the hills, From the sky. All is well, Safely rest, God is nigh.