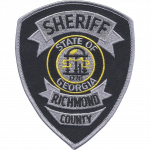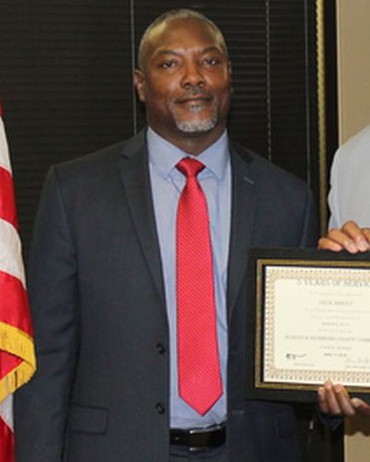 Investigator Cecil Dwayne Ridley
Richmond County Sheriff's Office, Georgia
End of Watch Tuesday, November 19, 2019
Age 51

Investigator Cecil Ridley was shot and killed while conducting a subject stop at a convenience store at the intersection of Martin Luther King Jr. Blvd. near 12th Street in Augusta.

He was conducting proactive patrols with other members of the narcotics unit in response to recent gun violence in the area. They observed a group of individuals loitering in front of the convenience store and attempted to contact them.

Upon seeing the investigators one of the subjects walked into the store but was approached by a deputy inside. He began walking back outside when he saw Investigator Ridley walking into the store. The man immediately opened fire, striking Investigator Ridley.

Other deputies returned fire as he fled into the parking lot, wounding him, before taking him into custody. The subject who shot Investigator Ridley was on parole for possession of cocaine with intent to distribute.
Rest in Peace Bro…We Got The Watch
Nemo me impune lacessit
Day is done, Gone the sun, From the lake, From the hills, From the sky. All is well, Safely rest, God is nigh.