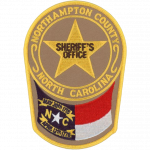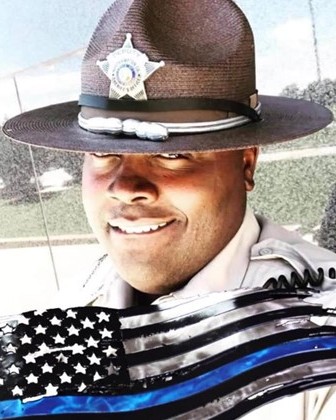 Deputy Sheriff Makeem Ritrell Brooks
Northampton County Sheriff's Office, North Carolina
End of Watch Thursday, November 14, 2019
Age 27
Tour 6 months
Badge 414
Incident Date Wednesday, November 13, 2019

Deputy Sheriff Makeem Brooks was killed in a single-vehicle crash while responding to a shots fired call at approximately 11:30 pm.

He was driving on Highway 158 just outside of Garysburg when his patrol car left the roadway, entered a ditch, and overturned several times. He was transported to a local hospital where he succumbed to his injuries shortly after midnight.

Deputy Brooks had served with the Northampton County Sheriff's Office for only six months. He is survived by several children.
Rest in Peace Bro…We Got The Watch
Nemo me impune lacessit
Day is done, Gone the sun, From the lake, From the hills, From the sky. All is well, Safely rest, God is nigh.