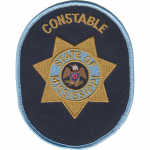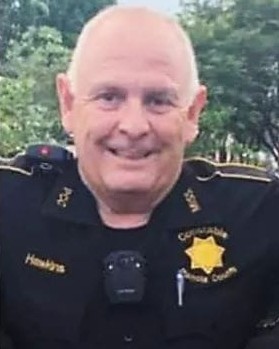 Constable Eula Ray "Raye" Hawkins
Panola County Constable's Office, Mississippi
End of Watch Thursday, December 12, 2019
Age 57
Tour 29 years
Badge CC2

Constable Raye Hawkins was killed when his vehicle was struck by a stolen pickup truck being pursued by other officers at around 2:30 pm.

The pursuit started in Tallahatchie County when deputies attempted to stop the stolen vehicle that was occupied by two juvenile offenders. The juveniles lead the deputies on a pursuit that entered Panola County and continued towards Batesville. Constable Hawkins was responding to assist in the pursuit when the vehicle struck his car at a high rate of speed at the intersection of Route 35 and Route 6, causing him to suffer fatal injuries.

Both juveniles were taken into custody and charged as adults with felony murder.

Constable Hawkins had served in law enforcement for 29 years. His son is a police officer with the Batesville Police Department and was one of the first officers on scene following the crash.
Rest in Peace Bro…We Got The Watch
Nemo me impune lacessit
Day is done, Gone the sun, From the lake, From the hills, From the sky. All is well, Safely rest, God is nigh.