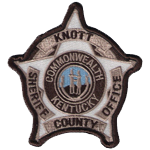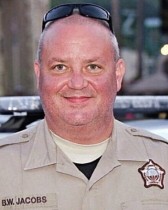 Chief Deputy Bobby Wayne Jacobs
Knott County Sheriff's Office, Kentucky
End of Watch Monday, December 16, 2019
Incident Date Sunday, December 15, 2019

Age 47
Tour 23 years
Badge 504

Chief Deputy Bobby Jacobs suffered a fatal heart attack several hours after responding to assist at the scene of a barricaded subject who had threatened to kill law enforcement officers.

Another deputy had attempted to serve a warrant on the man, but he barricaded himself inside of his home. Chief Deputy Jacobs responded to the scene and the man was eventually taken into custody.

He reported to duty the following day and handled a call for service. He returned to the sheriff's office where he collapsed a short time later.

Chief Deputy Jacobs had served in law enforcement for 23 years. He is survived by his three daughters.
Rest in Peace Bro…We Got The Watch
Nemo me impune lacessit
Day is done, Gone the sun, From the lake, From the hills, From the sky. All is well, Safely rest, God is nigh.